London Fashion Week 2020
How will fashion be defined throughout 2020?  Johnathan Anderson, famous fashion designer and founder of JW Anderson describes it as "nouveau chic," an expression demonstrating the mature yet innovative styles proposed by brands such as Victoria Beckham and Roksanda incorporated with a profound sense of individuality extending from Christopher Kane to Marques'Almeida.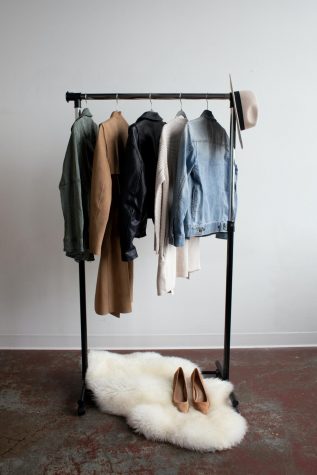 With London Fashion Week occurring from February 16th to 19th, numerous upcoming and modern styles were displayed, further shaping the trends and styles seen throughout the duration of the year.  Some of the most common themes included the integration of political messages, with some designers such as Vivienne Westwood using her influence for a direct protest, while others sticking to more subtle cues: moody color palettes and undefined silhouettes to convey feelings of restlessness and unease.  Designers such as Richard Quinn made an effort to encapsulate the optimistic and problem-solving tendencies of the youth, with ambitious yet unique designs.
One of the most vital messages sent by designers throughout these shows was a transition to more sustainable and ethical fashion.  With a rise in trends such as fast fashion, sending thousands of pounds of textiles into landfills each day and the cruel mistreatment of workers in sweatshops, sustainability has become a more important factor to specific companies around the world.  A primary example of this includes Richard Malone, who is committed to the full transparency of his clothing production: detailing his practices, sharing his minimum hourly rates, and working solely with weavers that have regenerative initiatives and organic, plant-derived dyes.
Street Style
Along with the distinct designs shown throughout London Fashion Week, with innovative and resourceful ideas beginning to shape the fashion world for the rest of the year, some more wearable alternatives were portrayed as well.  London's street style stars wore some of their most compelling outfits yet; in true British fashion, filled with floral frocks, tube skirts, and ruffled trims.  Many of these simple choices: puff sleeves, tweed skirts, trench coats and pearl pins were met with a punk twist, showing the idea of "innocent edginess".
Students at Oakton are influenced by these fashion shows and overall trends as well.  "I don't really closely follow large fashion events because a lot of the styles shown aren't something I could wear everyday," says Lily Nguyen, a freshman here at Oakton. "But I like to incorporate some of these pieces and aspects into my everyday wear," she continues.  As for significant trends within street style, she stated how "I also love the use of patterns in all of the outfits and mixing and matching."
"
I don't really closely follow large fashion events because a lot of the styles shown aren't something I could wear everyday, but I like to incorporate some of these pieces and aspects into my everyday wear"
— Lily Nguyen, 9
Beauty Trends
As well as fashion trends, some major changes were made throughout the beauty industry from the London Fashion Show.  Models on the runway rocked some of the upcoming makeup trends: light face makeup with pops of color in the eyes and lips.  Here are some more examples seen throughout the shows:
Eye embellishments: Designer

Isamaya Ffrench reimagined an emerald-encrusted eye look designed for Vogue back in 1968. Similar examples were demonstrated by Instant Erdem and Simone Rocha

, pressing fragments of foil onto the lids at each showing.

Accents and pops of color: A new wave of colorful eyes was used by French, adding jolts of green, blue and yellow to the inner corner and the waterline to match his floral collection
"No-Makeup Makeup": A fresher, more natural makeup approach is becoming widely popular among runway shows, with brands such as Burberry and Tommy Hilfiger focusing on natural, non-cakey skin either bare or with a bold eye or lip.
About the Writer
Eileen Lincoln, Editorial Board
Hi! My name is Eileen Lincoln, and I am a sophomore here at Oakton! This is my second year in Journalism and my first year as a part of the editorial board....