Shows to Watch During Quarantine
As quarantine drags on for yet another week, many students are finding it more and more difficult to occupy all their free time. By now most students have probably scrolled on social media and stared at their assignments that are due for hours, leaving them feeling unmotivated and unproductive. With lots of free time and reduced stress levels, which as it turns out is one of the main motivating factors during the school year, people everywhere are being left with little to nothing to do. Luckily, many entertainment platforms such as Netflix, Hulu, and more have been supplying everyone at home with as many shows to fill the downtime and encourage people to stay home. Even if one feels like there are no more shows out there that they'd enjoy, Netflix never fails to pull up a show that has never been heard of before and have several people enjoy it. With that in mind, here are some underrated shows on Netflix that might help reduce the boredom of quarantine.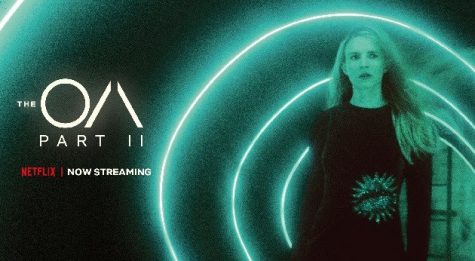 For those who enjoy dramatic Sci-Fi, the show The OA is worth a watch. This mind-bending series that came out in 2016 has two parts and a total of 16 episodes. It begins when a woman who had been proclaimed missing for seven years returns with a clear mission that involves recruiting a group of teenagers who undergo major character development and experience an appalling and unworldly adventure.
Another show on Netflix, that needs a part two, is The Haunting of Hill House. Not everyone enjoys horror so this show might not be for those who get scared easily, but to those who enjoy a good thrill and an oddly woven together plotline, this show will keep you occupied. R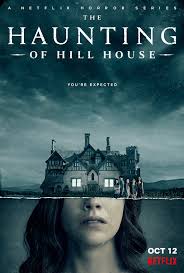 eleased in 2018 with a total of ten episodes, this show focuses on a family of seven whos parents decided to renovate an old house one summer however the events of that summer changed each family member for life. With complex cinematography and chilling suspense, this show will keep you on the edge of your seat all the way through.
Lastly, if witches and the supernatural world entertain you then The Chilling Adventures of Sabrina is for you. Released
 in 2018 with three seasons and 28 episodes this show stars a young witch Sabrina and all the difficult decisions she has to make relating to being a witch. This show explores new perspectives on religion while also trying to relate to the social stress of being a teenager. It additionally stars Ross Lynch, everyone's favorite, so what's not to love.
No matter what Netflix shows you decide to watch, never forget that there is an important cause behind all this boredom. By staying home, no matter how annoying it might get sometimes, people help reduce the spread of COVID-19. Many entertainment platforms are trying to aid in keeping people busy at home but in the end, it comes down to us to find things to keep us inside. The more people that social distance and stay at home, the sooner everyone can go back to living their life the way it was before.