The 2020-2021 Division 1 College Basketball Season
What will this 2020-2021 college basketball season bring us?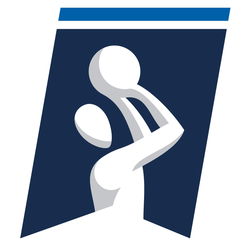 2020 has been pretty crazy, individuals may say. The biggest thing being the start of a worldwide pandemic causing many colleges and businesses to shut down or go completely virtual. The College Basketball March Madness tournament last season got cancelled. It was very devastating for the players and fans of college basketball.
Currently we are beginning the month of November.  On the fifth we should have been watching the Championship Classic Series to start off the college basketball season.  However we are still dealing with the pandemic and the start of the season will be pushed back to November 25th. College basketball usually has a season between 35-40 games but with the later start date they got changed to 28-31 games. Even the conferences and invitationals that haven't been cancelled aren't going to start playing until at least a few weeks, or even a month, from when the past season normally starts.  Whereas the missing games will not be played this year, hopefully some of the conferences and invitationals will be rescheduled for next year. I had the opportunity to interview Coach Mark Turgeon, the head coach of the University of Maryland Terrapins.  He elaborated by saying, "We had less time this summer to practice and work out as a team, but ultimately this fall will be very similar to any other fall as we prepare for the season."
The NCAA guidelines have even changed due to the pandemic. Players, coaching staff, and the officials will be tested three times a week, on non consecutive days, throughout the season. Regular season games will be held at their normal facilities, but the players will have stricter guidelines for their health. Tournaments will be held at restricted locations similar to the NBA bubble. While they are not 100% sealed off, players are required to stay in the area, avoid trouble, and social distance so the season won't be in jeopardy.  One example is Mohegan Sun Arena, in Norwich, Connecticut, that will be hosting an invitational. ESPN has also moved 10 invitationals to Orlando and players are going to need to stay in a mini bubble.
Ultimately there will be a lot of changes from last year, but like Coach Turgeon stated, "It will be an adjustment, but I think our players will get used to it."