Club Feature:Shades of Hope
Are you looking for a way to get involved and make a difference in the lives of children in need of support?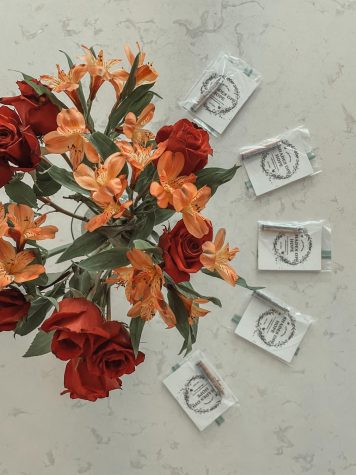 While some clubs, such as honor societies, allow students to pursue their academic goals, other clubs allow students to help in the community. One of these clubs is Shades of Hope. Shades of Hope's main mission focuses on striving to support patients in need of encouragement through designing coloring book pages. As explained by club founder, Rania Shah "Each member creates coloring pages each month and the officers assemble the coloring pages and make them into packages for the patients." Each package comes with a themed coloring book, crayons and an inspirational quote. Once the club officers  create the coloring kits, the team delivers them to ER patients.
 It's a low commitment club where you meet once a month and turn in your coloring pages. While the club started in March of 2022, they were able to donate 200 kits and starting this October they will be making consistent deliveries each month. Shades of Hope has gained lots of popularity and lots of interest from Oakton students.  
While giving back to the community and helping uplift others you can have fun. Shades of Hope has created a positive environment for the members. This club differs from others at Oakton because you are able to directly make a difference in someone's life. Through the coloring pages you can help by bringing joy to the patients.  
 It's a great way to show your involvement in the school and our community. If you are interested in the club you can reach out through Instagram @ohs.shapesofhope or email s[email protected] if you have any questions!