What's Old is New Again: The "New" Nokia 3310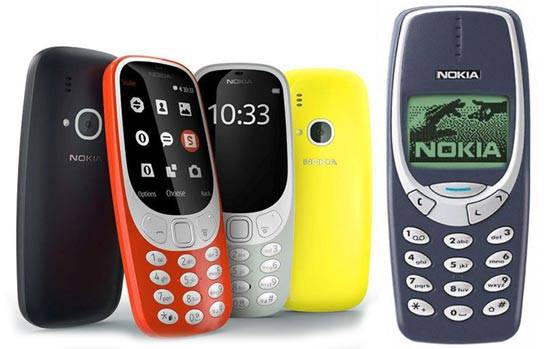 Hang on for a minute...we're trying to find some more stories you might like.
  Mobile World Congress (MWC) is an annual technology conference where many big technology companies introduce new flashy phones into the market. The 2017 conference is being held in Barcelona and ends March 2nd. Many companies like LG and Motorola have already announced new and exciting thinner, faster, better smartphones, but one company, Nokia, is not advancing the smartphone market forward, but is instead going back in time with the new Nokia 3310.
  Nokia is a company you probably don't think of as being a smartphone manufacturer or even think of at all. If you do know the company, you probably think of the original Nokia 3310 released about 20 years ago that became popular for being indestructible and ahead of its time. Since the original 3310, Nokia has been creating flagship smartphones that do compete in today's market. Nokia's smartphones are great, and many were awaiting a new phone from them at this year's MWC, but they instead surprised us all with a new "dumb-phone." This new Nokia has many of the same features as the original 3310 released 20 years ago, like the ability to play classic games like "Brick" and "Snake out of the Box," but there are improvements on some fronts. The new 3310 drops the thick body and black and white display of the original for a thinner body and a color, but it still has a non-touch display.
  Some say the new 3310 is a step in the wrong direction for Nokia, but others say just the opposite. Other companies, such as Nintendo with their classic NES console, have taken advantage of the "nostalgia factor" of older products being revamped and brought to be new again. This is the easy thing for a company to do when they run out of ideas; they just take the same hardware from 20 years ago and make the software just fast enough to be usable in today's market. Nokia could have made another faster and thinner smartphone for the current market but they spent a lot of money creating the 3310, and maybe the "nostalgia factor" will prove this product worthy of purchase for the consumer and intern a smart move for Nokia.