Miley's Back and Younger Now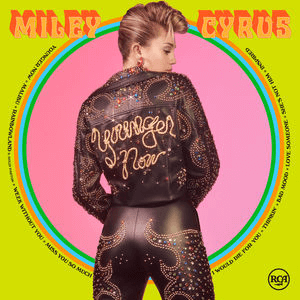 Hang on for a minute...we're trying to find some more stories you might like.
After releasing "Bangerz" in 2013, Miley Cyrus took a break and focused more time on herself and her relationship with serious boyfriend and now fiancé Liam Hemsworth. Now, four years later, she is back into her music career and just released her newest album, "Younger Now" at the end of September. This collection of 11 songs, including one with Dolly Parton (family friend and guest actress on "Hannah Montana"), is nothing like Cyrus has ever produced. "Bangerz" was definitely more of the hard-rock, pop Miley, while "Younger Now" has more of an indie, hippie, almost pop-country vibe to it. Everyone can agree that Cyrus has gone through many, many different phases throughout her life, and I think this "younger" version of herself is here to stay, and is her best self yet.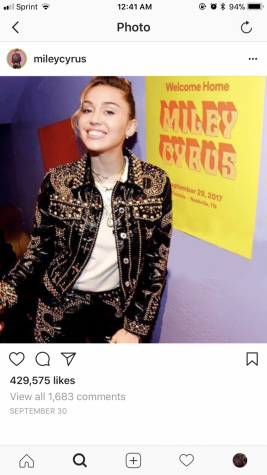 Cyrus is now a judge on hit television show "The Voice", and has lead a very successful, talented group so far this season –#teammiley.  Additionally, Cyrus and Hemsworth have been together on and off for almost seven years, and although they are now engaged for the second time, they are only 24 and 27 years of age, so they plan to do a little more "living" before getting married. Cyrus definitely wrote a few of her songs on "Younger Now" about Hemsworth, like "Thinkin" and "I Would Die For You", while there are still some about her individual self and her adult life, like "Younger Now" and "Bad Mood". "Younger Now" has definitely been less popular and well-known than past albums, such as "Bangerz", possibly because it is less radical and more chill — it's about the new calm and collected Miley.
Songs on "Younger Now" ranked #1 (favorite) to #11 (least favorite):
#1   I Would Die For You
This song is beautiful. It is definitely about fiancé Liam Hemsworth, and she begins with "You are everything to me, and I would die for you". The tune is original and unique, and was by far my favorite song on this album.
#2   Younger Now
Cyrus says, "No one stays the same… change is a thing you can count on… I feel so much younger now". I loved this song because it definitely describes her journey and how much she has changed in her life over the past few years.
#3   Malibu
"Malibu" was released as a single in May 2017, and is just such a fun, happy song that Cyrus wrote about Hemsworth. It remained on the top charts for months after it was released.
#4   Miss You So Much
Similar to "I Would Die For You", this song is chill and has a great, soft tune. I like this song because it is easy to listen to and is great to sing along to.
#5   She's Not Him
"She's Not Him" is probably the most emotional, slow song on the album. It is well-written and really gets you in those feels.
#6   Bad Mood
This song is a great pop, sassy vibe that has a fun beat and is different from anything else on "Younger Now".
#7   Thinkin'
I love this song because it reminds me of the old Miley, when she was in her "Hannah Montana" phase. It is catchy and is great to listen to in the car with your friends.
#8   Rainbowland
There is a 30 second intro by Dolly Parton, lifelong family friend, in "Rainbowland". Personally, this song was my not one of my favorites because the beat was very similar to "Love Someone". However, "Rainbowland" has a wonderful message about acceptance, love for everyone, and making a difference in this world — things that Cyrus is very passionate about.
#9   Week Without You
I am not quite sure what this song was about, and who she intended to write it for. Was it about Hemsworth? It was not one of my favorites, but still is pretty good.
#10   Love Someone
"Love Someone" was okay, but did not seem very catchy or interesting. I has a good beat, but I thought her other songs were much better.
#11   Inspired
This song has a nice tune, but I thought it was too similar to "Miss You So Much" and "I Would Die For You".
Overall, there were no songs on this album that I completely disliked and would never listen to again. There is something special about each one, and the rankings about are just about my personal favorites.

Loading ...

About the Writer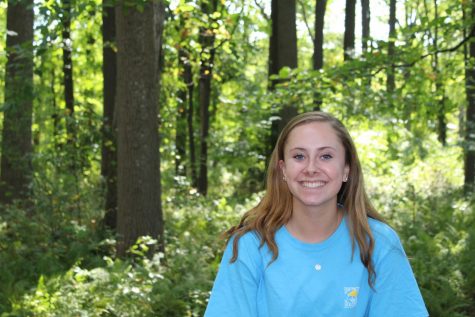 Jessica Marshall, Editor-in-Chief
Hi, my name is Jessica Marshall, and I am a senior at Oakton High School. I am so excited to be Editor-in-Chief for the Oakton Outlook this year and lead a successful publication. I have previously served as a staff writer and the Arts and Entertainment Editor for the Outlook. My favorite subjects in school...