Shohei Ohtani: A New Type of MLB Phenom
Hang on for a minute...we're trying to find some more stories you might like.
While we have seen our fair share of phenoms in the MLB, from Bryce Harper to Mike Trout to Giancarlo Stanton, none have the amount of hype and game-changing potential that Shohei Ohtani has as of this moment.
Despite essentially being the same on paper compared to last year, the Los Angeles Angels of Anaheim have started off on fire this year, going 10-3 as opposed to the 80-82 record they posted last year. The Angels have struggled as of late despite drafting Mike Trout, a perennial MVP candidate and arguably the best baseball player right now, only reaching the playoffs once since he was drafted in 2011. Other than an unsuccessful title run in 2014, the Angels have watched many teams in the AL West sink to the bottom and then rise all the way to the top, and vice versa. However, the Angels have consistently stayed in the middle of the pack in the grand scheme of the MLB playoff race, showing a lot of potential but also showing a need for an X-factor to push them over the hump.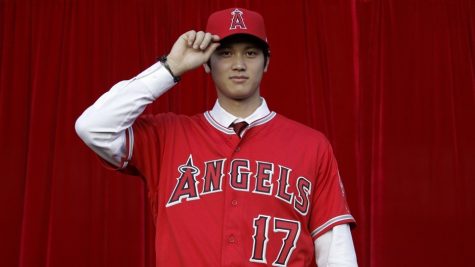 Shohei Ohtani might just be that X-factor. A 23-year old import coming in from Japan, he has been widely hyped for one thing: He is the first bonafide batter-pitcher since Babe Ruth. Yes, that Babe Ruth. One of the greatest players of all time. It's ok, though. Nobody in their right minds expected Ohtani, who hit for .286 with 48 home runs and 166 RBIs in his 5 years in a Japanese league, to start coming out and start averaging historic and record-breaking numbers and catapult the Angels into a championship contender. While some pitchers have shown some batting chops, and some like Rick Ankiel have transitioned into an outfield position, there has never been a player who can certifiably pitch and bat in the same game without concerns of fatigue or injury. Well, up until Ohtani, of course.
Baseball fans expected him to be at least a league average hitter and a solid pitcher, and he's exceeded both of those expectations in just 2 weeks of baseball action. While 2 weeks may seem like a pretty small sample size for exactly evaluating this level of talent, the numbers don't lie: The Angels have raced out to a 10-3 record, good for 3rd-best in the league, and Ohtani has been playing out of his mind, putting up 3 home runs on .389/.421/.889 hitting and a 2-0 record in his pitching starts, striking out 18 hitters. They have recorded an abysmal .093 batting average against him. With a rigorous schedule, playing every game as a hitter and every 5th game as pitcher, he's looked unaffected by fatigue so far and his pitching arm is way more than fine. His play has been so incredible that some fans have already put him in MVP discussions and compared him to Ruth.
Ohtani has proven to be cool and collected, never fazed by the Ruth-ian expectations set in front of him, and while his incredible hot streak will certainly cool down at some point in this season, every fan of baseball right now is just riding along in the hype train until it stops.

About the Writer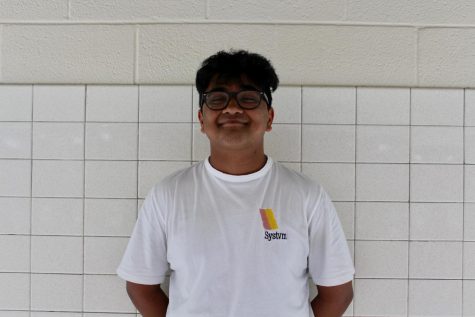 Kartik Mukalla, Staff Writer
Hi, I am Kartik Mukalla. I am a sophomore at Oakton High school and I am a staff writer at the Oakton outlook. Some hobbies of mine are creating music...