Suncity carries on Khalid's legacy
A review of Khalid's latest EP on reflection and identity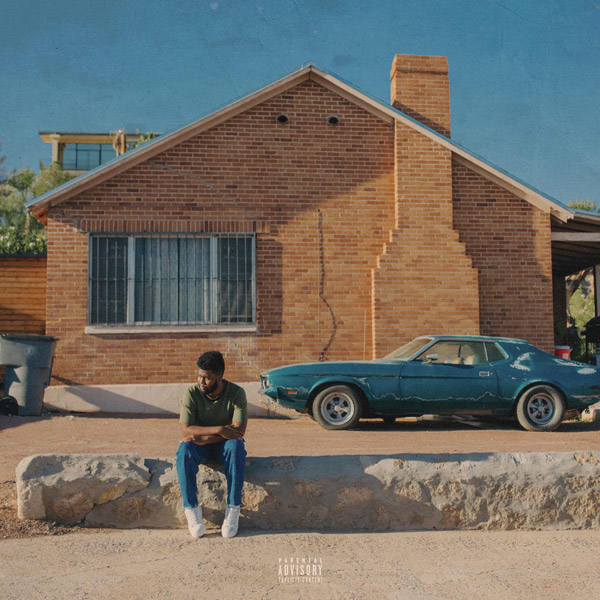 After the raving success of American Teen, and consecutive singles hitting #1 in the Spotify and Apple charts, Khalid releases Suncity— a reflection of reality and youth. In a dedication to his hometown, El Paso, Khalid immerses himself in nostalgic memories and connecting thematic implications to the life he lives now. Although both lives were antitheses, he reflects on the fears and struggles that still resonate within him.
His EP opens with a mini-monologue; "9.13"; the day that Khalid was presented the Key of the City from their town mayor. El Paso holds a sensitive place in Khalid's heart. His hometown is his grounding; it reminds him of innocence and refuge. It reveals a sense of evolution in his maturity and mindfulness. It is his source of identity that persists despite the fame and craze that dresses his name. Thus, it is the launching point of his consecutive epiphanies.
"Vertigo" soon follows, a simply crafted track covering the disorientation of life when experiencing struggle and wavering persistence. "Vertigo" sets the tone of the EP by marking its contrast from American Teen. As his previous album told leisure stories of Khalid's youth, it's hazy rhythms offered a looser and more romanticized sense of reality. Meanwhile, in the layers of echoing vocals and a delicate harmony of strings that feel more intentional, "Vertigo" translates a more articulate sense of self. The landscape of rhythms further indicates the pungent evolution of Khalid's fame. His maturity is felt in the crafted layers of his tracks.
Khalid discusses the impediments of life in obstacles and aspirations, persistence and values. It seems that with learning the values of life, one embarks on an endless pursuit. Setting and working towards aspirations and endeavors help make life pursuits feel more finite, while struggle perpetually persists to stagger this balance. "Vertigo" articulates the struggle of his past and how his established consciousness is allowing him to reflect in a manner which he never has been able to.
"Salem's Interlude" exposes the culture of fear. In another monologue, it's verbal fluency and the depth of rhythms blends in with the fluency of the EP. Although the speech is disruptive of the album's atmospheric sounds, it contrast gives it the attention. The unidentified speaker candidly dissects the endless chase for happiness, as fear is often the hindrance that makes the chase infinitely harder. The unapparent direction of life further enhances this sense; in knowing that every step is one towards success or failure. The speaker blames the surrounding environment and people for being the influential factor of her attitudes. Happiness seemingly only exists when one's surroundings feel right and in place, otherwise its seemingly impossible to achieve this extent of comfort. The speaker then exclaims her happiness. However, the speaker then ends on a note of desire of paralysis that seemingly contradicts the hope for happiness. On the notion that temporary ease and comfort is worth this stunt of pursuit, one questions if happiness is really a comfort worth fighting for.