CES 2018 Brings Innovative Tech to Market
Hang on for a minute...we're trying to find some more stories you might like.
 The consumer electronics show is an annual gathering of technology companies in Las Vegas where new products are announced and concepts are showcased. Each year the tech gets more futuristic and experimental and 2019 is no acception. Huge companies like Google, LG, Samsung, and Huawei attend each year, but smaller third parties pop up as well. Large companies showcase their concepts for coming variations of their existing products but these smaller companies have little at stake, so they bring more fine tuned experimental products that are ready for market.
 Tech giants like Google and Amazon have massive booths at CES every year. Specifically these companies AI assistants steal the show because they are being worked into more facets of our lives after each product release. Smaller companies partner with larger companies with heavily developed AI assistants like the Google Assistant to bake them into their products. Roav is a company that's doing just that by bringing the Roav Bolt to market at CES this year. The Bolt brings Google Assistant voice control into your car and allows you to speak to Google as you drive. From a safety perspective this could be a breakthrough product category that allows people to safely gather navigation information and send text messages without taking their eyes off the road.
 More radical technologies are at CES this year as well. LG has a rollable TV that, although just a concept, is promised to hit the market soon after the convention ends. The television is rolled into a speaker strip that sits on a TV table and at the push of a button, the extremely thin screen rolls up out of the box to become a 65 inch television monitor. This is clearly a luxury device that won't be accessible to the average consumer, but now that this idea is out, it's up to other manufacturers to build upon this design and make it more affordable.  CES is full of products like this, the accessibility to bleeding edge tech will come soon

About the Writer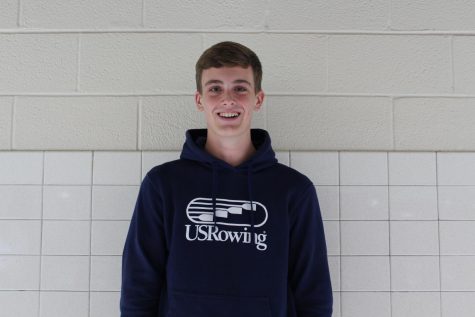 Brendan Bellingham, Staff Writer
Having been with the Outlook for three years now I have seen it's ups and downs and have grown on the creative process here. My love for writing and involvement...