Summer Programs
Opportunities for students to take advantage of this summer
Whether you're looking for something to do with your friends, a program in your future field of study, or are looking for volunteer opportunities, the summer is a perfect time to fulfill these interests. There are a wide variety of programs for every age and interest offered in Virginia, listed below are a couple of popular categories that students are interested in.
Summer Camps at Local Colleges
There are a number of programs offered by numerous Virginia colleges. These programs allow students to take classes at the college of their choice along with a number of other high school students in learning about a subject or topic that interests them. The program helps high school students to get a head start on learning about their major of choice while also giving students an opportunity to receive credits that can be used at that college.
There are a number of great programs at the University of Virginia, Virginia Tech, Virginia Commonwealth Institute, George Mason, and James Madison. The programs range from a variety of subjects, encompassing a large number of student interests and passions.
These classes last for approximately two to three months on average. The program includes food, dorm, and classes for the price and offers students not only an opportunity to visit their dream school, but engage in classes and other students in the environment.   
Abroad Programs
Through a website called "Go Overseas", students can choose between a wide variety of summer opportunities around the world through a click of a button. Students can search the website and discover new opportunities outside of the country by applying to the their desired program.
Internships
Another way to get involved in the community this summer is to apply for an internship. Internships can often be found with research companies around the area and sometimes include paid opportunities for students. Internships are a great way for devoted students to engage in their local community and learn more about the companies and businesses that reside near them.
Summer Classes
Whether you are seeking to get ahead in your classes or find an interesting way to spend your summer, there are numerous summer classes to take advantage of through FCPS. Students can spend a month learning about a desired subject or course ranging from math and science to history and english. Fees for the program are outlined on FCPS on the Summer Learning page.
About the Writer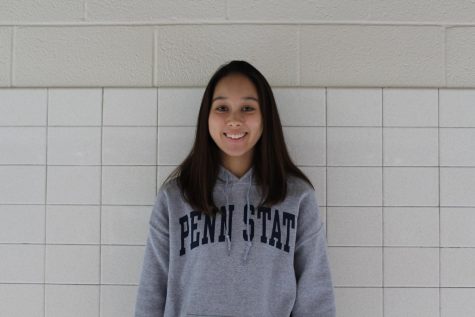 Katarina Faben, Editorial Board
Hi, my name is Katarina Faben, and this is my third year on the Outlook. I am a proud member of the editorial board and take pride in helping others reach...