The Dangers of Pro-Choice "Armchair Activism"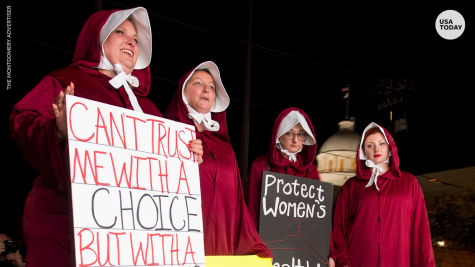 When Alabama passed the nation's most restrictive abortion ban in decades, it was almost impossible to miss the outrage on social media. Colorful pro-choice illustrations emerged in almost every corner of the internet, from the bans like Alabama's will not be tolerated. Taking away the effectiveness of the policy, the mass mobilization of people in response to the ban begs a complex question: how helpful is the newfound popularity of the pro-choice movement?
The nuance and history of the pro-choice movement are often ignored. The movement, like first-wave feminism, has been the subject of harsh criticism because of its tendency to center around white, cisgender women. Given that black women experience exponentially higher pregnancy issues than white women, abortion bans like Alabama's don't impact all women equally.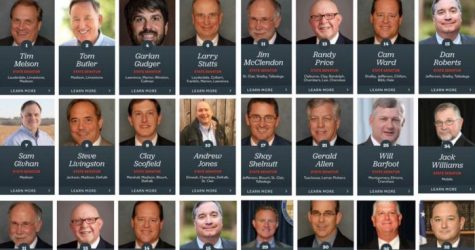 After the ban formally passed, the popularized image of Alabama's 26 white, male Senators helped call attention to the tendency of white men to constitute a large portion of the pro-life movement. To many, their votes symbolized a growing issue in America of governing that isn't necessarily "for the people." Politicians and citizens alike noted that the Senators would never have to personally encounter the harsh realities of abortion or the societal backlash that people can incur from it, particularly in socially-conservative states. But, in the outrage over "men governing women's bodies," as described by a post that now has over 1 million likes on Instagram, the role of white women in the passage of the bill was left virtually ignored.
Alabama's white, female governor Kay Ivey was the one to formally sign the bill into law. In her press release describing the ban, she called it a "powerful testament to Alabamians' deeply held belief that every life is precious and that every life is a sacred gift from God." However, among many media outlets and social media posts, Ivey's role in the ban went almost entirely undiscussed. In popular social media posts, too, advocates sacrificed Ivey's role in favor of concise, anti-men sentiment.
Ignoring the role of white women in anti-abortion legislation endangers the effectiveness of the pro-choice movement. White women serve as one of the backbones of conservative politics, which is increasingly concerning itself with overturning Roe v. Wade. 53% of white women voted for Trump in 2016, and nearly two-thirds of white women voted for Roy Moore, the conservative Alabamian politician facing child molestation allegations who proposed the idea of the bill years ago. While the 'women first' narrative makes for easy social media posts, it ignores the vital role of white women in maintaining pro-life policies, which disproportionately harm black and minority women.
These types of exclusions often occur because of misinformation, most commonly because of "armchair activism", or the tendency for people to believe that posting on social media constitutes activism. While it's easy to post a colorful, pro-choice Instagram story, it's much more difficult to fully understand the impacts of pro-life policies on people, including the ones that don't make for easy headlines. For example, the narrative that women are the only ones impacted by anti-abortion legislation is doubly problematic because of its exclusion of the transgender men and non-binary people that also get abortions.
However, what is perhaps most concerning about "armchair activism" is the ability of youth and adults alike to feel like they've "done enough." While awareness of pro-choice policies is important, action is necessary to implement them.
It takes a touch of a button to post online, but hours of grueling and emotionally-draining work is required to make meaningful progress on any issue. Modern movements like March for Our Lives have been successful because of the contributions of young people in nearly every arena of organizing, from meeting with politicians to advertising to volunteering on political campaigns to protesting.
That's not to say that everyone is able to commit large degrees of time to every social issue – particularly among Oakton students, it's incredibly common to be overstretched academically. But, to claim to be an advocate for feminism and reproductive justice, while falling into the same historically-problematic traps of the movement, holds up a dangerous model of activism, which in the case of the pro-choice movement, could be detrimental to its success.