Metro discontinues paper fare cards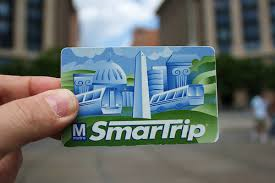 Hang on for a minute...we're trying to find some more stories you might like.
In the DMV, the Metro is a very prominent source of transportation, averaging at over 700,000 passenger trips per day in 2015. The Metro is mostly used by commuters throughout the area, but is also useful for people who don't use it as often as others, such as taking a day trip to the nation's capital or who temporarily need to use a different form of transportation. Those who often ride the Metro tend to favor SmarTrip Cards, a hard plastic card that holds money to be used as a fare for riding the metro. Others, who rarely ride the Metro, use fare cards, a small paper ticket that holds a similar purpose to the SmarTrip cards. However, Metro announced that the paper fare cards would be no longer available after March 6, 2016. SmarTrip cards certainly have many benefits, but what are the Metro riders who just need a temporary card to do?
SmarTrip Cards were first introduced to the Metro system in 1999. These cards were created to make the Metro more efficient for the many commuters throughout the DMV. These thin, plastic cards resemble credit cards, and certainly do last longer than paper. They are water resistant and do not rip. Also, these cards protect rider's security by being able to be tracked online to protect the value of the card. If stolen, the money can be transferred to another card. The cards have even decreased waiting time at fare machines, which required a long system of belts and reader machines in order for the paper fare cards to go through the machine and be processed. Riders no longer have to wait as long for the SmarTrip card to be processed and using the cards dramatically decreases the maintenance needed to keep the machines working, seeing as they are no longer required to go through the machine. This is very useful and wildly popular among many metro riders, but quite unnecessary for one-time metro riders, who probably aren't looking to keep a new plastic card in their wallet that they will likely not use very often.
Metro riders are not always commuters who often ride it. They may be visiting and do not want to rent a car, or they just never travel around the DMV by Metro. Why do temporary riders need a permanent card? The piece of plastic takes up a significantly greater amount of space than a fare card. Without these cards, one-time riders can no longer purchase a card that is meant for a one-time use. Also, after these riders use their fare card for the few times they are planning on using it, they can just throw it away because they will no longer need it. It seems like the SmarTrip cards are designed for frequent Metro riders, not temporary ones. So why do temporary riders need a permanent card?