NCAA March Madness Tournament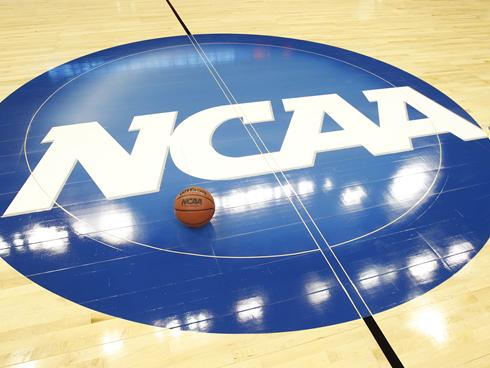 With the first games of the NCAA March Madness tournament about to start, everyone – basketball fan or not – is rushing to fill out their bracket. The first game of the tournament starts Thursday Feb. 17 at 12:15 pm and is between Duke and UNC Wilmington. All first round games will be played on either Thursday or Friday. Today the March Madness tournament gets a lot of attention, but the tournament itself started out small.
The March Madness basketball tradition first began in 1939. The tournament became known as the Final Four, and has grown exponentially since its beginnings. Only eight teams were invited to participate for the first 12 years of the tradition. Today the tournament begins with 64 teams that all battle it out for the championship title.
Filling out brackets is a huge part of the March Madness hysteria. Many people fill out brackets to win money. CBS Sports has the T.V. rights to March Madness and holds a contest in which the person who fills out the "perfect bracket" can win cash. Many other people fill out brackets as a fun way to compete with family and friends. The tournament is known for upsets, so many believe that people who don't know anything about basketball have just as great of a chance of filling out a perfect bracket as someone who does pay attention to the sport.
You can fill out your own bracket on many different websites, but ESPN provides an easy-to-use, online format that you can submit onto the website. Click this link to fill out your own bracket and join the March Madness:
http://games.espn.go.com/tournament-challenge-bracket/2016/en/bracket?ex_cid=TC2016_NCAAMBracket