Truly, the greatest showman
"It's everything you ever want; it's everything you ever need."
Hang on for a minute...we're trying to find some more stories you might like.
This winter, director Michael Gracey brings to life the true story of the greatest showman to ever live. The Greatest Showman tells the story of P.T. Barnum (Hugh Jackman) and his dream of starting a show where people can see things they've never seen before. He gathers acrobats, trapeze artists, animals, sword swallowers, giants, and shows them they can be more than "society's oddities". A smaller thread unravels throughout the movie and follows the romance between Phillip Carlyle (Zac Efron) and Anne Wheeler (Zendaya). Carlyle is a wealthy showman who becomes Barnum's partner, and Wheeler is a trapeze artist who performs in Barnum's show.
Personally, I thoroughly enjoyed the movie. I think the plot was well-written and appropriate for the audience, as it was a PG movie. This being said, it wasn't produced exclusively for children. The Greatest Showman combines elements of a musical with a warming message to create an ageless tale. After all, show business knows no age limit.
I liked the entire movie, but my favorite part was unquestionably the dancing and singing. A showman wouldn't be a showman without a show, and P.T. Barnum didn't disappoint. Since the movie is essentially about the humble beginnings of the circus, there were a vast number of different acts happening on screen in each scene. Each musical number featured a magnificent song with brilliant choreography. During the whole movie, I wasn't sure where to look. A few of my favorite songs and numbers were "The Other Side", "This Is Me", "Rewrite The Stars", and "From Now On". My favorite song, however, was titled, "The Greatest Show", which I think is quite fitting. This specific number features stunning acts of dancing, singing, knife throwing, trapeze, acrobatics, fire, juggling, elephants, lions, and quite literally anything else that comes to mind.
The Greatest Showman is a feel-good movie told with spectacular acrobatics and music, but at the end of the day the power of the movie lays in its message. Set in the 1800s, there are strong social norms and racial discriminations set deep within society that pose challenges for our protagonists as they try to defy the status quo. Still prevalent today, the inspiring message resonates in society now more than ever.

Loading ...

About the Writer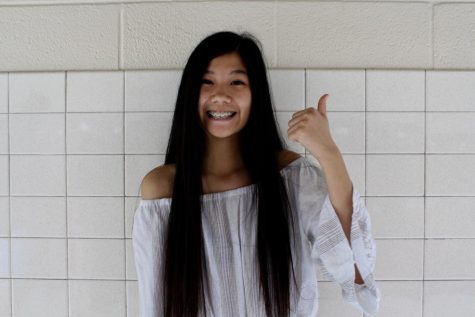 Wendy Gao, Staff Writer
Hi, my name is Wendy! I am a junior, and this is my second year writing for the Oakton Outlook. I consider myself to be an environmental activist and thus...