The Dangers of Being Politically Correct
Poilitical correctness in the current climate of America can be dangerous
Hang on for a minute...we're trying to find some more stories you might like.
Jussie Smollett, an actor on the critically-acclaimed show Empire, was seemingly attacked by two men wearing MAGA hats and yelling racial slurs on January 29th, 2018. This attack prompted a media firestorm. Many celebrities on Twitter were quick to jump on the bandwagon, with Comedian Michael Ian Black sharing a tweet which read, "I don't really have a lot of words. Jussie is an amazing man. This is horrible. Homophobia is dangerous. F–k MAGA. #WeLoveJussie," In this political climate, celebrities love opportunities to make themselves seem politically correct and "woke"; just as certain media loves to push their agenda against MAGA hats.
Another example of this is the Covington Catholic School case. You have probably seen the video, a teenager seemingly staring down a Native American elder as the elder tries to calm an aggressive encounter of some sort. This video prompted outrage on Twitter and other related sites, but it was far from the whole story. The teen involved with the confrontation of the elder was 16 year old Nick Sandmann, who received death threats to him and his family as a result of mainstream media pushing the narrative of him being the villain. Eventually, the full video circulated the internet, shedding light on what really happened on the steps of the Washington Memorial that day. While the full video didn't clear the students of all wrongdoing, it showed Sandmann was not part of the students acting inappropriately, and the elder, Nathan Phillips, had been exaggerating certain elements of the encounter.
Today, Nick Sandmann is suing the Washington Post for $250 million dollars, claiming that he was viewed as an "acceptable casualty" in the media's war against Trump. The lawsuit also alleges that the Washington Post did not follow journalistic standards by reporting the story before they knew all the facts. Representatives for Sandmann have also claimed that they plan to sue multiple media sources for similar offences. This lawsuit is important because it shows that the media can't just trample over anyone they want to push their agendas. Hopefully, these media outlets will learn from this mistake and produce more informed stories, especially regarding politics.
The Jussie Smollett story seemed like a case of Trump emboldening racists but turned out to be a failed attempt by Smollett to build buzz around his name. In reality, Jussie paid two brothers from Nigeria $3500 dollars to stage the attack on him and even went as far as to place a noose around his own neck. As of today, Jussie is in federal custody and will most likely be charged with filing a false police report and other related charges. These stories serve as cautionary tales to the dangers of being politically correct at the expense of facts.

About the Writer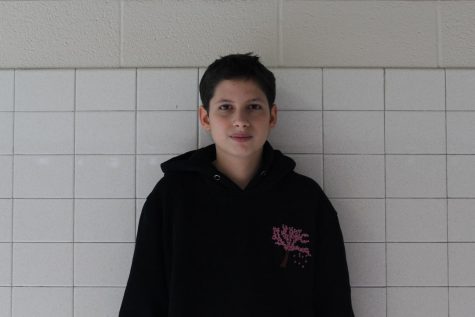 Asher Tankel, Staff Writer
Hi! My name is Asher Tankel, and this is my 1st year on the Oakton Outlook's staff. I am very passionate about newspaper and can't wait to write stories...