Lana Del Rey Review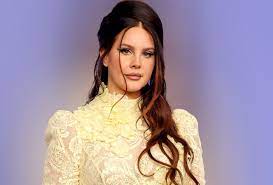 The two-year-long wait is over because Lana Del Rey has come out with her ninth studio album, Did You Know There's a Tunnel Under Ocean Blvd. The album begins with a slow church gospel song titled "The Grants" but by the end, transitions into a semi-electric, upbeat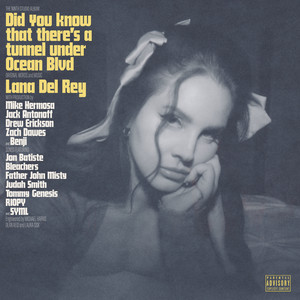 remix featuring one of her songs from her most successful album, Norman F*****g Rockwell! 
   Del Rey takes her listeners on a journey through her personal life, starting with her family name, Grant. The album is filled with dreamy, ethereal sounds and hauntingly beautiful lyrics that create an atmosphere of mystery and longing. Every song is a unique piece of art that is sure to take the listener on an emotional journey. Throughout the album, she alludes to her siblings and questions about marriage, past relationships, motherhood, and faith. While this album is clearly identifiable to be a typical Del Rey album, it takes unexpected turns and is described as the most "personal" album yet. In addition to being the most personal album, it is the most diverse album Del Rey has released, with a grand total of sixteen tracks and seven features. 
   Del Rey is known for her emotional, angelic voice, which is capable of carrying out both light and dark themes. The mapping of this album is quite interesting and allows for a variety of listeners to be pleased. The album opens with the first four tracks containing slow vocals and delicate piano, followed by track five, Judah Smith Interlude, a four-minute sermon. She has the capabilities to showcase a more somber theme with track thirteen, Margaret, but quickly transitions to an iconic beat drop in track fourteen, Fishtail, which sets the tone for the last two songs. While the album is a staggering 77 minutes, it goes by fast, and each song flows from one to the next, creating a beautiful story and imagery. 
   This album has many hits, but according to billboard her top song on the album so far is the seven minute song, A&W. While the album is a staggering 77 minutes long, the story telling and complex music theory is capable of drawing listeners in begging for more. Lana fan or not, it's worth a listen.