Fall Fun
All around Northern Virginia Fall lovers are finding ways to celebrate the season. Here are some of the top Fall activities.
 Even though the weather hasn't hinted that fall is in the air, the first day of Fall has come and gone and many Fall lovers in Northern Virginia are starting to celebrate. Whether you are a nature lover, total foodie, or crazy crafter, Fall definitely has something for everyone.
For years Cox Farms has been a Fall tradition for families and friends. Cox Farms is jammed packed with Fall spirit, full of slides, animals, pumpkins, kettle corn, apple cider, and a corn maze. Cox Farms has just about everything any Fall lover would love. And that's not all! For horror hunters, Cox Farms provides Fields of Fear. Fields of Fear provides a haunted corn maze, bonfire, haunted hayride, and a walk through a spooky forest. No matter your age, Cox Farms has something with Fall fun for you.
For the athletic people, Fall brings some beautiful hiking spots. Of some of the hiking spots here in Virginia and D.C.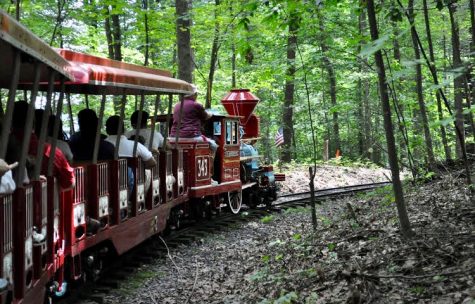 that are notoriously known for their amazing Fall landscapes, Burke lake is the closest and most festive. Not only is it an amazing hiking spot, it also has a gorgeous lake and wide open fields for kite flying. If you plan on going with your family and have to haul around younger relatives or siblings, just drop them off at the Halloween Ghost train and send them around the lake. You'll get some much needed free time and they'll get candy, so everyone's a winner! Also something important to note, it's dog friendly!
Other Fall activities that are good for the people, who would rather curl up under a blanket with a warm pumpkin spice drink of some sort, include the Fall Pinterest crafts that explode all over the internet. Just make a quick run to your local craft store and you'll be Fall crafting in no time! And of course, the Fall recipes and drinks will leave you stuffed for weeks. You could make them yourself or just head over to a coffee shop or bakery. If that's still not your thing, don't forget about all the underrated fall movies or just find a good book to read and spend your Fall days immersed in a wonderful, action packed or drama filled story.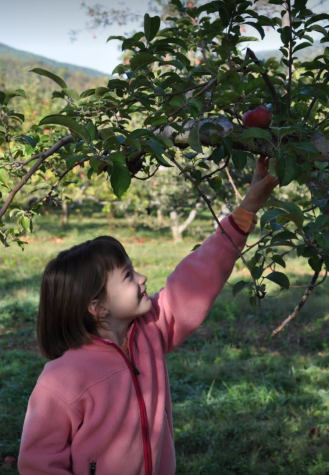 A common family outing that lots of apple fanatics like is apple picking. This is great for people who love to cook apple pies, apple cobblers, apple cake, and make caramel or candied apples. Also if you want a great photo opportunity, apple picking is the way to go! With the Fall colored leaves, fresh cider, all the different types of apples that you could imagine, and the laid back style, apple picking is an ideal activity to celebrate Fall.
The last Fall favorite that is a great laid back approach (you don't even have to leave your yard!) is having a bonfire and star gazing late at night with friends. Bonfires are great get together opportunities to get together with friends and they also give you the freedom to do pretty much whatever you'd like to do. You could celebrate Fall by raking leaves and jumping into the piles, or roasting marshmallows on the fire. Something that has always been a cool and exciting experience for my family is star gazing. You don't even have to know what you're looking at as long as there are stars in the sky and a marshmallow roasting on a stick it's a pretty perfect Fall night.
As the weather starts to get cooler and the leaves start to change color, more and more of the Fall spirit will start to show, but before then, enjoy these small but fun ideas to celebrate the beginning of Fall. Happy Harvest!