FCPS goes solar
Fairfax County has recently adopted solar panels on three schools, here are the students that did it.
In the words of School Board Member Ryan McElveen, "2018 has been the year of the student activist." While students across Fairfax County procured notable achievements in areas like dress code reform and climate change action in the past year, one particular group of students most recently championed major feats in renewable energy legislation. In the dawn of 2019, the student organization Solar for Schools is seeing their past year's hard work pay off.
Solar for Schools is an entirely student-led initiative with the goal of promoting renewable energy, specifically solar panels, as a means of powering schools in Fairfax County. The coalition is unique in its cross-schooled, county-wide initiative, with students hailing from different high schools across Northern Virginia to join the movement. Solar for Schools began in 2016 with three high school students from James Madison High School – Casey Grage, Joyce Cheng, and Sam Resin. Since then, the campaign to bring solar to Fairfax County has expanded beyond Madison.
In 2018, the group continuously spoke at school board meetings, lobbied school board work sessions, and rallied community support through forums and events. They successfully secured the Resolution on Climate Change Action in October, which made reducing carbon emissions one of the school board's official goals. After its passage, Solar for Schools began advocating for the adoption of renewable energy building projects in the 2019 Capital Improvement Plan (CIP). The Capital Improvement Plan identifies the school system's building projects each year, including new buildings, renovations, and additions.
Last Tuesday, January 8th, seven Solar for Schools delegates spoke at the Capital Improvement Plan Public Hearing to urge the school board to add solar panels to the plan for 2019, and their efforts were not in vain. The following Monday, the school board voted and included three schools in the CIP to be powered by solar panels through a Power Purchase Agreement in 2019. The three schools to have solar panels installed are Chantilly High School, Thomas Jefferson High School, and Mason Crest Elementary School.
Oakton student Catherine Xiang, grade 12, is a member of Solar for Schools and spoke at the public hearing on January 8th. She believes that solar panels are a way for Fairfax County to become a leader in resource stewardship while gaining economic benefits, environmental benefits, and education benefits. She said, "We are equally grateful and empowered to see that the school board members are taking action on these issues, especially in the recent adoption of a solar PPA on 3 FCPS schools. We are proud to see our initiative gain traction and influence legislation, but there is still progress to be made in the school district's resource conservation. Our work has only begun!"
Fairfax County is expected to begin installing solar panels later in the year, if not sooner, as there is no more reason to delay the implementation of renewable energy. 2018 was the year of the student activist, and 2019 is the year for change.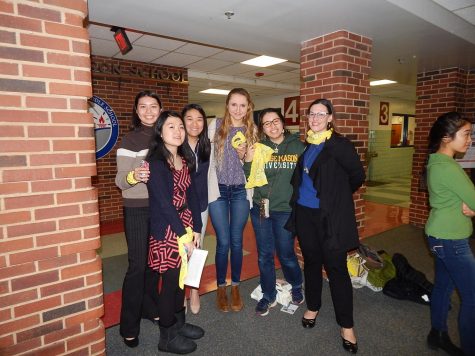 About the Writer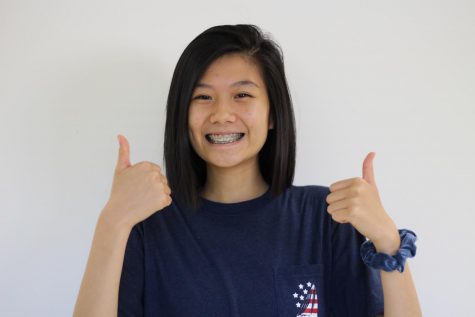 Wendy Gao, Editorial Board
Hi! My name is Wendy Gao, and I am a senior. I have been part of the Oakton Outlook for the past three years, and it has become a significant part of my...